"Il Coppo di Alubel" is extremely easy to use for reroofing old corrugated sheet roofs.
The technique we propose is to cover the old roof with a new one made with "Il Coppo di Alubel ". This technique is also contemplated in the Italian Ministerial Decree no. 257 (Decree and relevant asbestos disposal standards).
Easy to use for the following and numerous advantages it has::
Renovation of the whole building
Stops deterioration
Remediates old roofs if they pose a health risk
Work is done quickly without any risk of having to take the roof off
Intervention phases: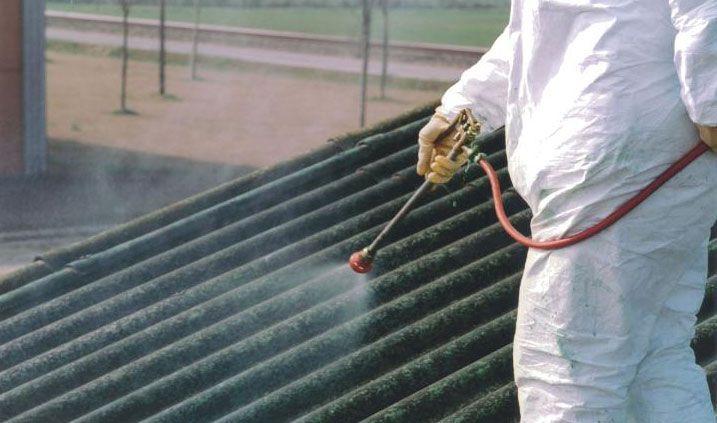 Application of Ecofix
It is an encapsulating fixative with properties that prevent dispersion of the fibres of the old roof.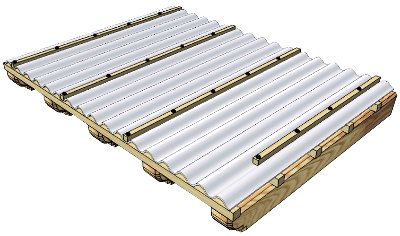 Laying the base framework
Strips of pinewood are applied lengthways on the roof with a 5 x 5 or 5 x 6 section, laid inside the hollows of the sinusoidal sheets at a centre distance of no more than 1 metre and secured with fixings to the original framework.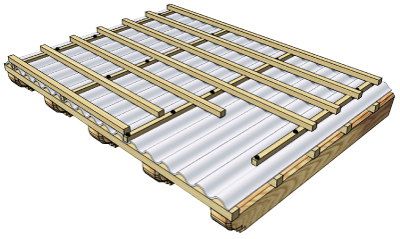 Installing a new framework crossways
The new framework of pinewood strips is put in place crossways, with a 4 x 5 or 4 x 6 section, i.e. parallel to the gutter with a centre distance of 35 cm, its job being to support and fix the new roof.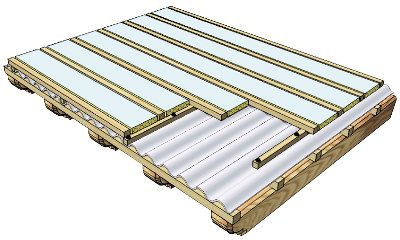 Laying insulating material if needed
If deemed necessary, a layer of insulating material can be put between the crossways strips. Closed cell polystyrene is the best choice but no thicker than the strip to ensure minimum ventilation.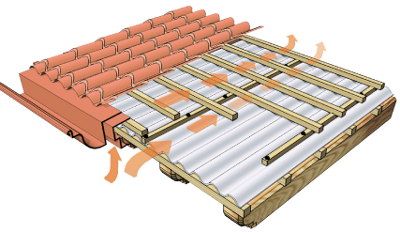 Laying the new roof
After the gutters and any metal flashings have been installed, start laying the sheets.
---