Coppo Roma
This is the technological roofing system in the shape of the traditional Roman tile.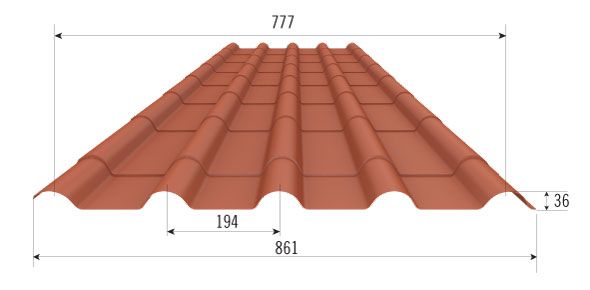 Thanks to its research and development, Alubel spa, leader company in the field of metal roofing and cladding, has created Coppo Roma, the new system of tile-shaped sheets that brings together the technology of metal and the tradition of clay tile roofings. Coppo Roma is not only a metal sheet but an integrated system to cover the roof, completed by a range of accessories and special items aimed at satisfying all project requirements.
Features
Height:

36 mm

Width:

777 mm

Weight:

prepainted steel 0,5 mm = 5,2 kg/m2
prepainted steel 0,6 mm = 6,2 kg/m2
prepainted aluminium 0,7 mm = 2,5 kg/m2

Minimum length:

1550 mm

Maximum length:

6310 mm

Standard lengths:

1550 / 2110 / 3230 / 3790 / 6030 mm

Tile length:

280 mm

Minimum slope:

15%

Material:

prepainted steel, prepainted aluminium, copper.

Finishings:

terracota red, terracota red "old tile", antique yellow, white grey, stone grey, anthracite grey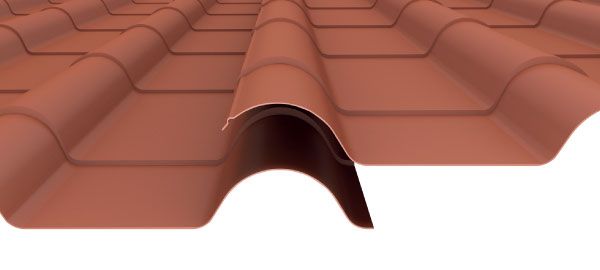 Lateral overlapping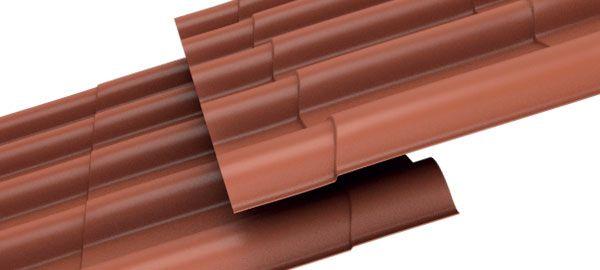 Front overlapping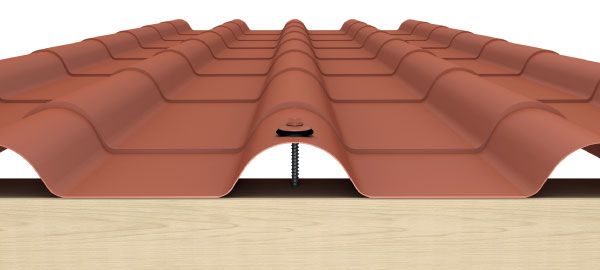 Fixing on a wooden structure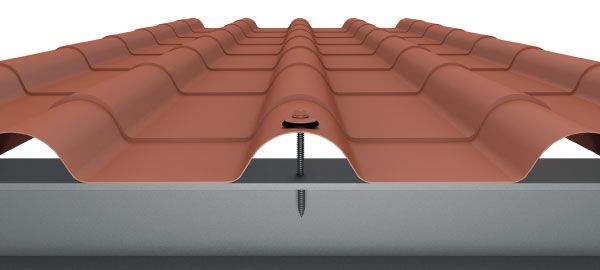 Fixing on a metal structure
Advantages
high aesthetic value
lightness
waterproofing on low slope roofing
ready for every structure
length on demand
full range of accessories
easy to assemble
no maintenance
Installation
To lay the Coppo Roma sheets correctly it is essential to maintain a 90° angle with the edge of the gutter. If the pitch is not at right angles it is absolutely essential to keep the line parallel to the gutter. Any tolerances of squareness defects have to be kept to the side.