IsoCoppo Tek
It is a monolithic insulated sheet made in copper, aluminium or prepainted steel with its own particular architectural design in the shape of a Tile.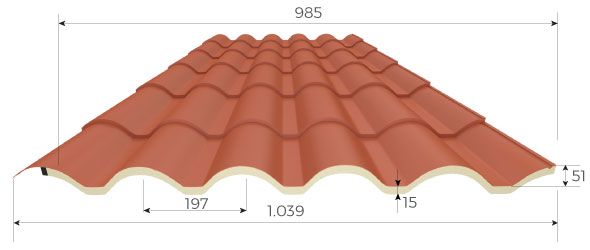 IsoCoppo Tek is the new strengthened tile shaped sheet: a high density expanded polyurethane core applied during production allows to enhance the product characteristics.
Panel components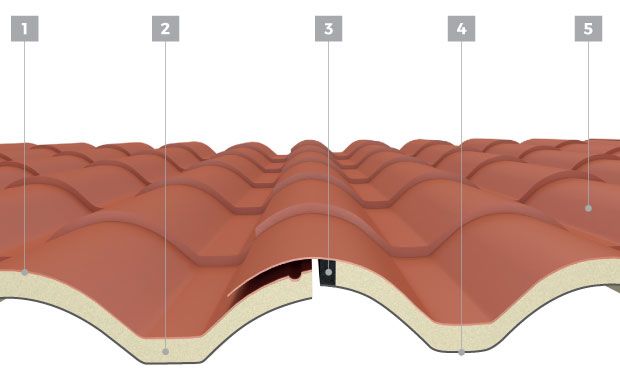 Tile shaped external metal surface (steel, aluminium, copper)
High density 15 mm insulation
Lateral seal
Internal aluminium foil without aesthetic function
Polyester-based coating
Fatures
Dimensions:

(with 130 mm overlapping) 2230, 2580, 3280, 3980 mm

Width:

985 mm

Initial part:

190 mm

Final part:

290 mm

Overlapping:

130 mm

Weights:

in prepainted steel 5,7 kg/m2
in prepainted aluminiumn 3,2 kg/m2

Insulation:

polyurethane high density 60 kg/m3

Insulation thickness:

15 mm

Minimum slope:

15%

Material:

prepainted steel, prepainted aluminium, copper.

External finishing:

coppo red, antiqued coppo red, sand, antiqued sand.
Other finishings upon request
Fixing and overlapping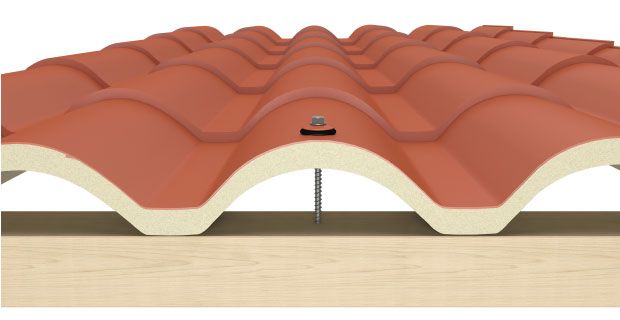 Fixing on wood structure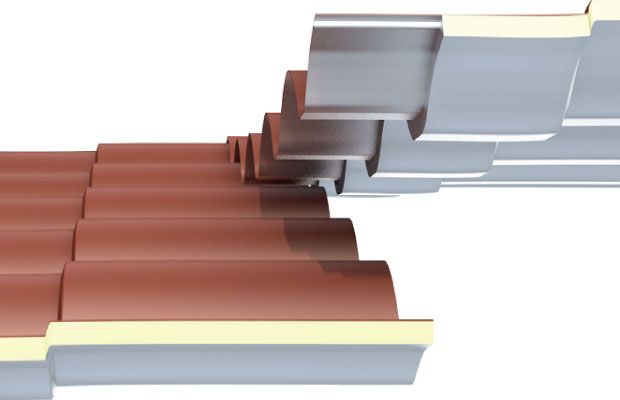 Longitudinal overlap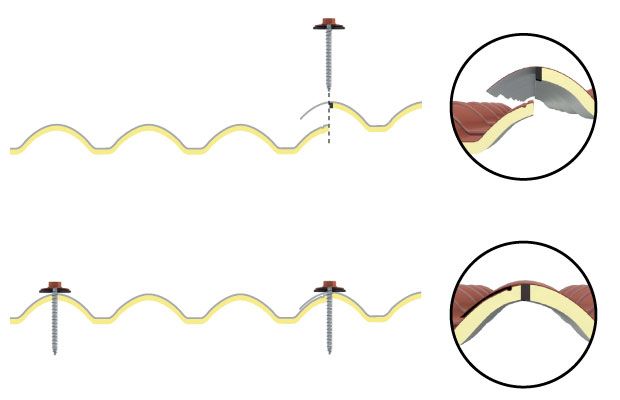 Lateral overlap
The lateral overlap of the sheet is quick and optimized thanks to the lateral seal.
Supports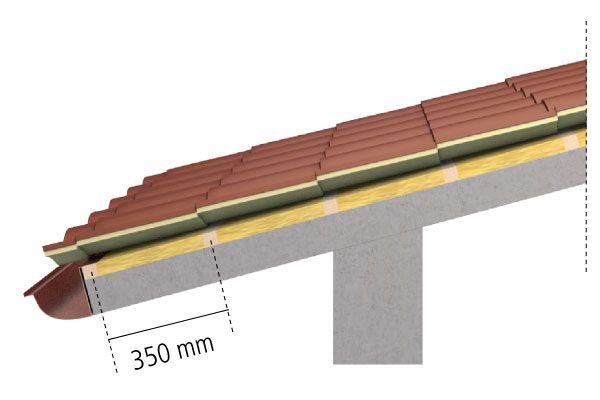 Installation on a flexible insulating medium
supports every 350 mm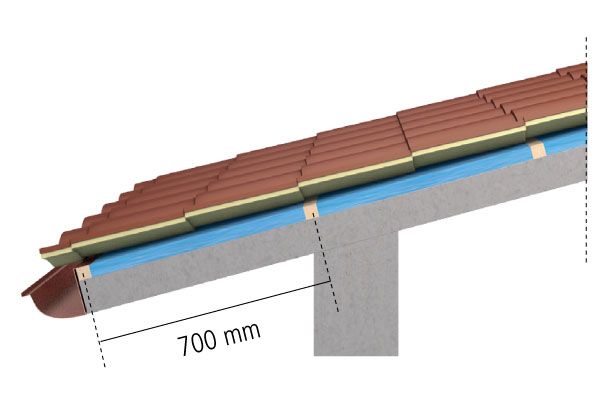 Installation on a stiff insulating medium
supports every 700 mm