IsoCoppo FV
It is the bracket for quickly and safely installing photovoltaic modules of any kind on any product in the Coppo-IsoCoppo range.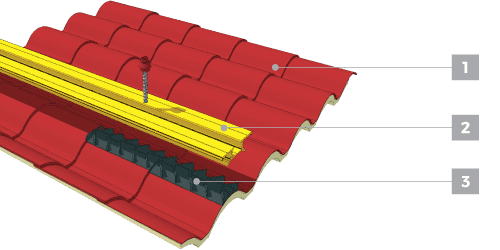 System components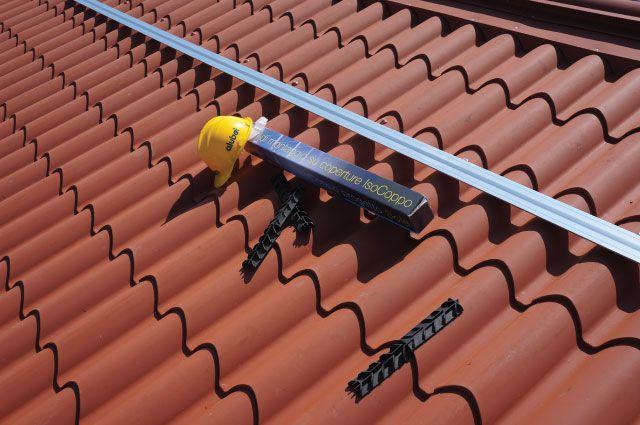 1 - IsoCoppo roofing system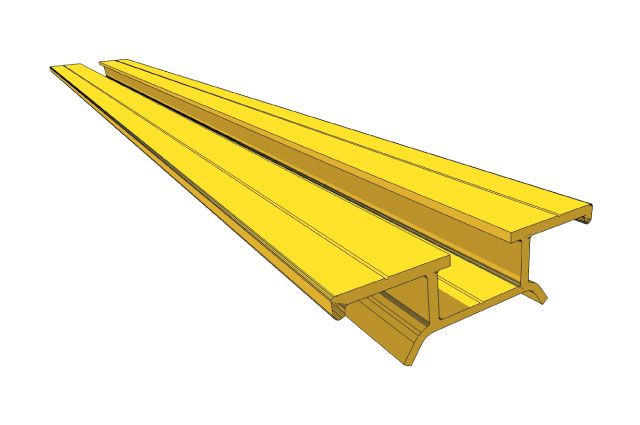 2 - Alubel First bracket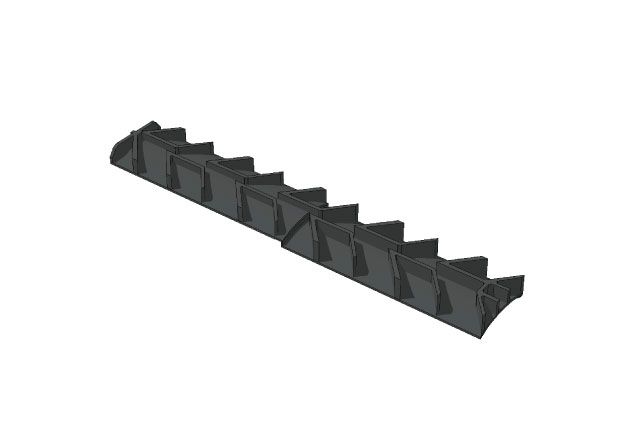 3 - IsoCoppo FV fixing bracket
ADVANTAGES
Useful space for cables passage;
Surface for ventilation "under module";
Functional separation between roofing and photovoltaic system;
Possibility of installation not contextual to roofing pose;
Quick installation;
Solution adaptable to any photovoltaic installation.
Assembly instructions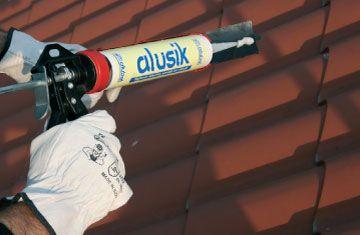 First phase
Spread a layer of Alusik silicone under the IsoCoppo FV bracket.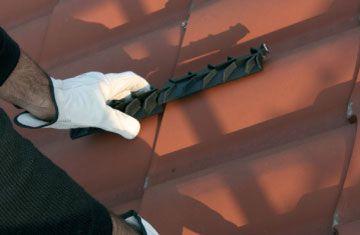 Second phase
Install, joining it to the IsoCoppo sheet, making sure it is in the right position.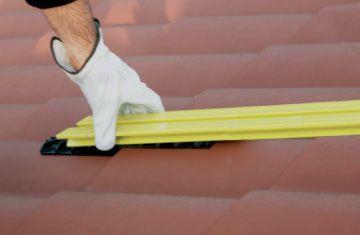 Third phase
Position the Alubel First profile (it must be of an adequate length).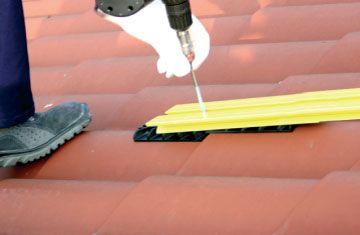 Fourth phase
Secure everything with suitable fixings, anchoring to the underlying framework.
---
Our solution