Il Coppo di Alubel
Is the tile shaped sheet produced to measure that enables the realization of new roofings and the restoration of old ones. It is produced in various materials and it includes also a wide range of accessories that have been developed specifically to adapt to the geometry of the profile.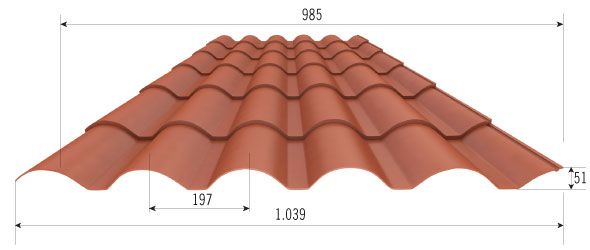 Il Coppo is a metal sheet shaped like a tile and used to make roofs that are exactly like those of the typically Italian architecture. Its crowning glory is, first and foremost, an incredible lightness, equal to a tenth of the equivalent clay solution. Its considerable long life is also an added plus guaranteed by the choice of metal.
Features
Corrugation height:

51 mm

Width:

985 mm

Dimensions:

min. 1550 mm, max 6030 mm

Initial part:

90 mm

Final part:

85 - 340 mm

Sheet weight:

in steel 5,7 kg/m2
in aluminium 3,2 kg/m2

Minimum slope:

15%

Material:

prepainted steel, prepainted aluminium, copper.

External finishing:

coppo red, antiqued coppo red, sand, antiqued sand.
Other finishings upon request.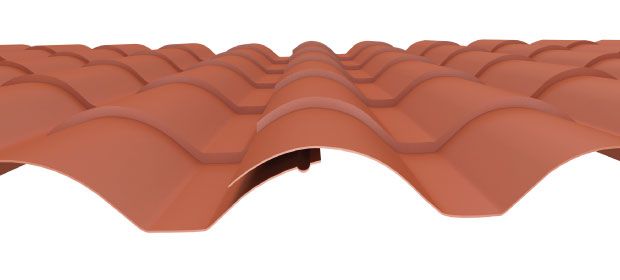 Lateral overlapping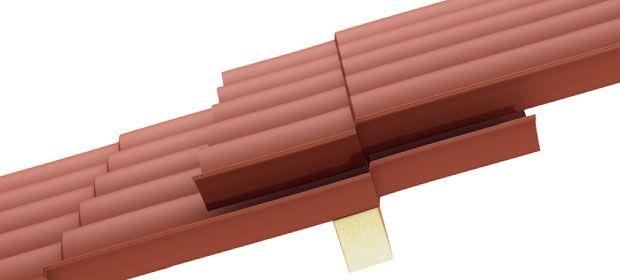 Longitudinal overlapping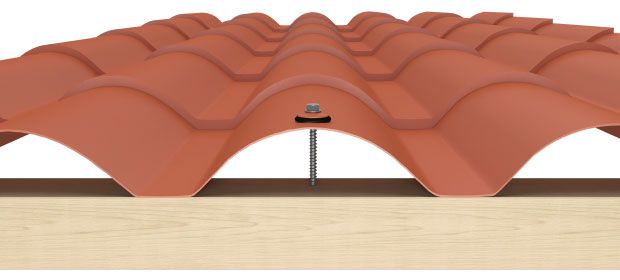 Fixing on wood structure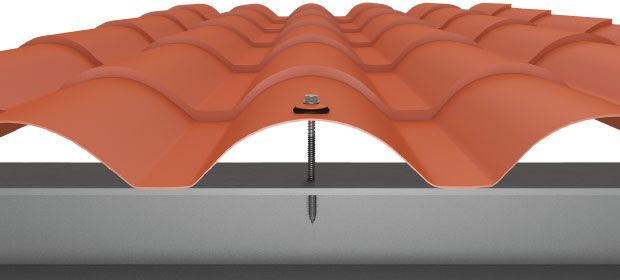 Fixing on metallic frame
Supports
Il Coppo di Alubel can be installed even on metallic frame than in wood structures; distance between span must be each 350 mm.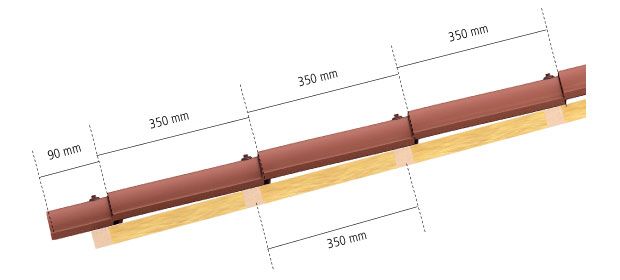 Installation
The installation of Coppo/IsoCoppo range is characterised by an extreme simplicity and quickness: the possibility to assemble sheets to measure means assembling many square metres in less time.