A ventilated roof ensures greater living comfort in summer and winter thanks to suitable ventilation which also better preserves the "roof packet" materials.
The advantages of a ventilated roof:
During the winter months it lets out steam coming from the rooms below the roof
During the summer months it reduces the stagnation of heat which would otherwise be transmitted to the room below the roof
Remediates old roofs if they pose a health risk
In addition, ventilation prevents humidity from stagnating under the roof and therefore avoids the formation of mould for instance which could cause the structure to deteriorate.
Ventilation of the loft
The correct and safe design of a ventilated roof must foresee: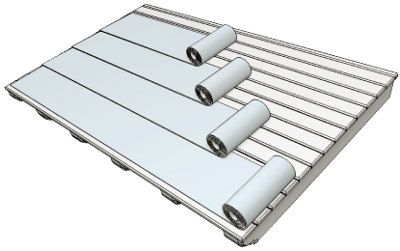 A first breathable sheath layer, recommended on wooden roofs
Application of a first breathable sheath, i.e. "AluPermo", that lets any steam pass through from inside while remaining impermeable to external agents. Installed dry, crosswise to the roof (i.e. parallel to the gutter) making sure it overlaps at each joint by at least 10 cm. It can be fastened with simple staple guns. This first sheath is unnecessary when building roofs with bricks or cement.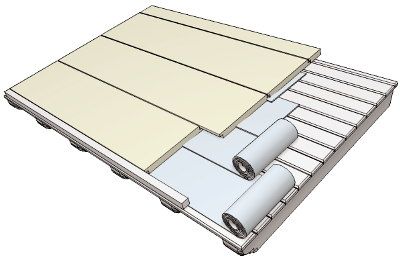 Insulating layer
Use suitably thick thermal insulation; when insulating houses this thickness must comply to the existing standards but, in all cases, its inside surface must never drop below dew temperature;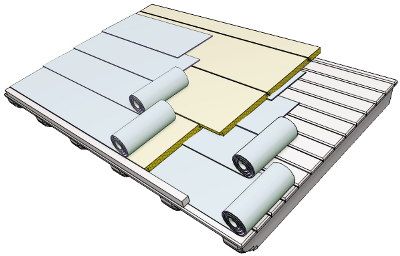 Second layer of breathable sheath
Protect the hot side of the insulating layer with a suitable steam barrier or preferably a second breathable sheath, i.e. "AluPermo". The product we recommend has a dual function: it is breathable and also waterproof which means it lets any ascending steam from inside the building pass through so that no humidity or water can get in, caused either by condensation or the infiltration of water.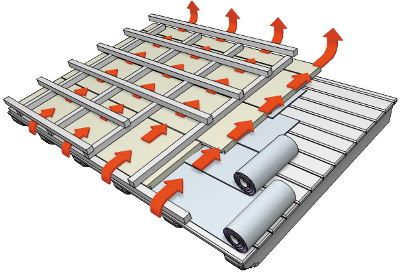 Layer or air gap
The ventilation layer, commonly known as gap, is achieved by applying a double layer of strips: the first layer is laid lengthways and the second layer crossways. It also becomes the structure for laying and fixing the roof.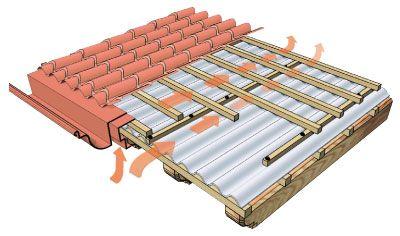 Laying the new roof
After the gutters and any metal flashings have been installed, start laying the sheets.
---